Fujifilm X-10 
Before we start this review a special thanks to both Fujifilm and their PR company for the loan of the camera. Although there are already many reviews online we thought that a slightly different approach would be useful. As pretty much all of the technical aspects of the camera have been covered we have chosen to review this camera and all future equipment reviews purely from the perspective of the photographer when taking photographs.
We have put together a small review team that may vary from time to time, with photographers from different backgrounds and hope that this will provide the reader with a better idea of whether this camera is for them.
So let's get this review rolling.
As a professional photographer, teacher/trainer I was immediately pleased that theFujiX10 had a built-in viewfinder. To me this has been lacking on many compact cameras, especially high-end compacts, for a long time and it had been great to see Fuji rekindle the interest with the introduction of Hybrid viewfinder on their recent X100. Although, not Hybrid on the X10 the optical viewfinder zoomed in and out with the lens and provided the photographer to subject intimacy that many of us prefer. So much better than waving a camera around at arms length and being distracted by everything that's happening around you.
I very quickly became used to and enjoyed switching the camera on by turning the manual zoom ring on the lens and with its retro design, fantastic build quality, weight and size it was a pleasure to use. The addition of manual control dials, nicely placed on top with just the correct amount of tightness, including one for exposure compensation was a real bonus. How many of us have almost given up when we have had to trawl through menus to change one simple setting? Thankfully, after the cameras initial setup with the menus, I only really needed to return there to format a memory card or change a major shooting option.
Obviously theFujiX10 has not been designed for beginners; although photos may be taken using Fuji's EXR mode or 'P' Program mode if you want a simple 'point and shoot'. However, best results are definitely achieved when you are prepared to put in a bit of work yourself. With a smaller than APS-C sized sensor a fair amount of control of DOF (Depth of Field) still can be achieved because of its f/2 – f/2.8 fast aperture lens. I noticed no particular shutter lag and felt that the camera's autofocus was generally good although I would probably not recommend it for fast action sports shooting.
I found the JPEG colours directly from the camera were exceptionally good, no doubt a reflection of Fuji's expertise in film, and the quality of the RAW images were very good also. I found no noticeable noise up to ISO 400 and then above that it would not be noticeable on prints until you reached a quite high ISO value.  When shooting RAW or RAW + Jpeg I would recommend a fast SD card – I only had access to a class 4 and that did seem on the slow side becoming annoying on occasions – my fault not the cameras.
All in all I enjoyed the X10 very much. For some its 1080p movie recording, film simulations and sweep panorama would be a bonus too. My only real criticism was, on first use I knocked the control wheel on the back of the camera (without realising it), setting it to somewhere I didn't want to be. This control is not built to quite the same standard as the two on the top of the body – still easy to avoid the problem when you are aware of it! Just spend some thought when taking the photos and a bit of time post processing and you really can achieve some great results.
Our next reviewer, Walter Haberl, being surprised by house guests only managed to spend a couple of hours with the camera. Here are his thoughts. "I must say the camera is superb, easy to handle, quick to use, solid feel, picture resolution faultless, viewfinder excellent, zoom range adequate for most snapshot and street photography, depth of field good, colour reproduction seems to be good as well, I would gladly have this camera as a second, pocketable, never-go-without unit".
Great praise from Walter who has many years experience as a photographer and exhibits both locally and in London from time to time. John Graney, a long time Fuji DSLR user managed to spend a little time with the X10 too and here's what he found.
The Fujifilm X10 is a compact, but not a pocket camera.  The dimensions, particularly of the lens, even in its retracted position, preclude that unless you have very deep and wide pockets.  Unlike some small cameras it does have attachments both sides for a neck strap rather than just a wrist strap so I suspect that many people will keep it around their neck when out for the day.  At 335 grams (12 oz on our kitchen scales) the X10 is no great burden on the neck although I suppose that depends on the neck.  The camera feels well-made with a metal body and detachable metal lens cap.
As a newcomer to this kind of camera I should have remembered the age-old saying.  "If  at  first you don't succeed, read the instructions".  After carefully examining the camera for at least three minutes and looking in all the obvious places for the on/off switch, I finally resorted to the manual where all was explained, on page 15!  Rather quirkily, in my opinion, the camera is activated by manually extending the lens (although for playback functions it can be switched on when the lens is retracted by pressing and holding the playback button).
Once switched on the user now has the choice of using the large rear screen to frame the shot or the optical viewfinder.  The latter does not give the whole picture but as far as I can tell about 80% of the shot.  Odd little things you were not expecting to be in the margins of the picture can turn up unexpectedly in the recorded version.  That is, of course, not unique to this camera.
According to the instruction book the X10 has many wonderful features, gizmos, gadgets and tricks.  For my short acquaintance with it I restricted myself to trying to take pictures, with only moderate success.  I suspect that after a few days I would have improved and I certainly don't blame my shortcomings on the camera.   It was not designed with the point-and-shoot happy-snapper in mind but more for the knowledgeable enthusiast.  I think you need both knowledge and enthusiasm.  Enthusiasm alone did not provide impressive results on day 1.
On that day there was bright sunlight although from a very low angle which you have to expect in early February.  I set the camera to auto ISO max 400, which is a standard setting and used it in aperture priority mode.  Then came the finger trouble. I intended to record in .JPG but managed to switch it to raw (.RAF).  Again I don't blame the menus.  They seem very clear to me but my acquaintance with them was for such a short time.    Being familiar with your equipment is bound to improve results!
On the whole I would say that I enjoyed my short time with the X10.   If I was going to make any improvements I would have some sort of connection for the lens cap so that it could perhaps hang close to the camera when in use.  In the absence of a suitable camera bag I put it in my pocket where it filled up with dust and fluff!
Ian Mitchell who specialises in travel photography and a frequent visitor to places such as Cuba, Japan and India kindly put together his list regarding the X10.
Turning the camera on/off was interesting. Never read the instructions and did spend a while looking for the on/off switch. Problem solved when I found where the switch was.
Viewfinder not TTL (Through The Lens) so found seeing the lens barrel, from time to time, a bit irritating.  I managed to take a few shots indoors and had to really think what I was doing with fingers on left hand holding the camera to make sure these did not creep into the picture. Could have used the screen but wanted to see what the camera was like when using the viewfinder. Outside in bright light perhaps not able to see screen as clearly as I would have liked, still it's good to have the viewfinder option as well.
I found the delete facility very fiddly. Would have preferred a separate delete button but there are lots of arguments about not deleting in camera and with the target consumer audience one wonders what level of deleting there would be! I do not have big fingers so wonder what someone with stubby fingers would do!
Menus were fairly easy to follow and their layout was pretty good.
Picture quality looked OK but didn't have enough time to evaluate them properly. I did not change the WB (White Balance) when shooting inside so got a bit of a colour cast but no more than one would expect.
Would I buy one? Probably not mainly because being used to a DSLR I want to see through the viewfinder exactly what I am shooting. It might be quite a while before I can find a small carry anywhere camera that meets all of my needs.
Finally in this group, Lorraine Skipper whose main area of photographic expertise is yachting and sailing gives us her initial impressions of the X10. Although she was not convinced that having the on/off switch on the lens itself was a good idea believes that if spending long enough with the camera you would adjust to this way of working.
She liked the inclusion of the RAW button on the rear of the camera which she thought was so much easier than having to search through a camera's menu system and that the shot setup buttons on this camera are very clear and easy to use. Lorraine also enjoyed the large viewfinder which she though was excellent, although the commented that the rear screen offers no protection against damage as it has no cover as you would find on a DSLR .
When using the camera she felt that it gave a lot of noise when shooting at ISO's above 400 which for her is not ideal, anything below ISO 400 seemed fine. She also found that when shooting in low light there does seem to be an unnatural harshness to any highlights, even after adjusting the EV, but the colours are very good in the majority of situations. Finally she thought that the speed of the lens was excellent for this type of camera, although the transfer of data to the card is a little slow. As mentioned earlier this was due to the fact that the SD card used for this review was only Class 4 rated.
Well that was our review of the Fuji X10. If you're looking for a take anywhere camera, with a viewfinder, good zoom range, RAW shooting and you're prepared to put in a bit of work this could be the camera you've been waiting for. With its recent drop in price it's even more appealing. I hope you found this review interesting and helpful. Good luck with your shooting keep calling back we should be having more reviews soon.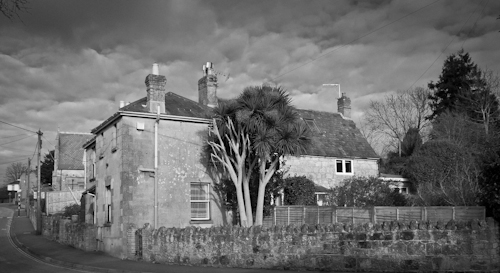 Fujifilm X-10 Press Release 
Fujifilm is proud to announce the addition of a new premium compact camera to its digital camera line up for autumn 2011. The X10 features a large 2/3″ 12 megapixel EXR-CMOS sensor and a high-definition F2.0 wide-angle and F2.8 telephoto Fujinon 4x manual zoom lens (28-112mm)*, characterised by its brightness and superb picture quality right up to the edge of an image.
The X10 is a highly advanced compact camera with specifications that follow in the footsteps of the multi award-winning Fujifilm FinePix X100 (released in March 2011): the ultimate in refined design, components, functions and specification. Featuring a bright optical zoom viewfinder with a wide viewing angle, the X10 allows users to enjoy the pleasure of photography via a traditional viewfinder, providing all the benefits and ease of composition that this brings.
Thorough attention to detail is evident as soon as you take hold of the X10's stunning body. With its upper control deck and base manufactured from lightweight, yet ultra strong, die-cast magnesium alloy; and mode dials and lens ring featuring their quality, aluminium milled, textured finish. The intuitive operability of the various dials and shutter-release button is also apparent with the manual zoom lens doubling up as an on/off power switch, ensuring you can react quickly to potential photo shooting scenarios as they occur.
Main features
(1) Newly-developed F2.0 wide-angle and F2.8 telephoto, bright FUJINON 4x optical manual barrel zoom lens
The X10 features a newly-developed high-definition Super EBC (Electron Beam Coating) FUJINON* lens which achieves superb clarity over the whole of the image. The lens consists of 11 glass lens elements in 9 groups, including 3 aspherical glass lens elements (6 sides) and 2 extra-low dispersion lens elements.  The result is an ultra bright lens with a wide-angle maximum aperture of 2.0 and telephoto maximum aperture of 2.8.
With its all-metal lens barrel you are guaranteed a smooth zoom action which helps you compose your photos quickly and easily.  In addition, the camera's power switch has been deftly built into the manual barrel zoom to facilitate fast responses and to help you avoid missed photo opportunities.
Featuring a newly developed Optical Image Stabilisation mechanism, you can rest assured that any lens aberration is kept to an absolute minimum and image resolution is maximised making the most of the sensor performance and delivering high quality images.
The lens is capable of taking super-macro shots as close up as 1cm.  This function can also be combined with 7-blade aperture to deliver a stunning soft-focus "bokeh" effect perfect for shooting portraits using the telephoto zoom.
(2) Combining a bright optical viewfinder with a wide viewing-angle and a manual barrel zoom lens
Fujifilm's engineers have used an arrangement of 3 aspherical lenses plus a special dach prism configuration to deliver a viewfinder with superior brightness and a superb field of view with its extra wide viewing angle, and all whilst still maintaining a compact camera size.  This, combined with the Manual Barrel Zoom functionality, makes a real difference and brings a welcome old-style photographic feel to the X10.
(3)        Newly-developed large 2/3″ 12 megapixel EXR-CMOS sensor and advanced EXR Processor
The X10 features a newly-developed large 2/3″ 12 megapixel EXR-CMOS sensor with approximately twice the sensor area, and approximately 2.5 times the pixel area, compared to existing Fujifilm camera models*.
This bespoke EXR-CMOS sensor combines Fujifilm's proprietary EXR technology (which can select the optimum shooting mode from the three options below SN / DR / HR), with CMOS technology to provide bright, sharp images in all shooting conditions.
• SN High Sensitivity and Low Noise mode – produces clear and sharp high-sensitivity images whilst keeping the noise levels low, and is an ideal choice for capturing night scenes or indoor situations with poor lighting
• DR Wide Dynamic Range mode – delivers a much increased dynamic range (up to 1600%) delivering rich gradations and detail in both the shadows and highlights
• HR High Resolution mode – takes full advantage of the 12 megapixel resolution to reproduce the finest details in landscape and portrait scenes, perfect for use on bright clear days
In addition the X10 features a high-speed EXR-CMOS sensor and EXR processor which facilitate high-speed continuous shooting at up to 7 frames per second at the full 12 megapixel resolution (L size), and 10 frames per second at the reduced resolution M size.
Plus a 49-point matrix contrast AF which provides high-speed and high-precision auto focusing thanks to the fast CMOS capabilities and the advanced EXR Processor's AF system.
 With its super speedy shutter-release time lag of approx. 0.01 seconds, the X10 can capture even the most fleeting of photo opportunities. And it's also worth mentioning that it features best-in-class* 1080p Full HD movie recording capabilities.
(4) The X10's elegant design has inherited the look and feel of the X100, along with its "made inJapan" seal of quality
Manufactured from strong, yet lightweight, die-cast magnesium alloy, the X10's upper control deck and camera base are perfectly designed and add a real sense of style and glamour to the camera. On top of this the exquisite notches of the exposure compensation dial and the satisfying torque feedback produced by the hidden metal ball in the click-stop mechanism ensure the quality of craftsmanship is truly apparent.
(5) Fujifilm's unique functions for adjusting image quality
EXR-Auto – for the automatic optimisation of the sensor and the camera settings
The X10 not only offers "EXR-Auto" intelligent scene recognition (which adjusts camera settings to suit sunsets, blue skies, greenery, beaches, snow, etc.), and also detects people and identifies difficult to photograph backlight conditions, but now, it even has the ability to detect subject movements. The intelligent EXR-CMOS Sensor automatically selects the optimum shooting mode from a total of 99 different variations; this enables it to capture any kind of scene perfectly in even the most difficult shooting conditions.
In terms of ISO settings, the X10 can capture shots between ISO 100 for well lit conditions and top picture quality, and ultra-high ISO 12800*  for the most minimal of lighting conditions.  If the correct exposure cannot be obtained with the selected ISO setting, the ISO Auto Setting function adjusts it automatically between 100 and 3200.
For those of you that like to experiment, the X10 offers Fujifilm's unique Film Simulation modes, reflecting the company's background in photographic films.  Eight settings are available, including Velvia / PROVIA / ASTIA which allow you to reproduce the well-known tones of highly popular colour reversal films, as well as X10 expands the scope of photo expression with Monochrome Mode that can be fine-tuned with R / Ye / G filter settings.
In addition to Auto White Balance, the X10 provides a choice of 9 white balance presets to compensate for the colour of different light sources. Users can also set a Custom White Balance using a grey card or other surface, or select the optimum Kelvin value.
The X10 also features detailed image adjustability settings with options including "Colour" to adjust colour strength, "Highlight Tone" / "Shadow Tone" to adjust contrast in highlight / shadow sections, and "Sharpness" to sharpen or soften pixel edges.
Finally there is a Noise Reduction Adjustment function to set the strength of noise reduction at five different levels according to the users' emphasis on whether to prioritise high resolution or low noise.
(6) Other notable features on the FinePix X10
• 4x optical zoom featuring Fujifilm's new Intelligent Digital 2x Telephoto zoom technology, doubling the telephoto capabilities and providing up to an 8x zoom
• Diverse manual shooting modes that can be selected according to scene type (Program / Aperture Priority / Shutter Speed Priority / Manual)
• Power start-up within approx. 0.8 seconds using on/off switch built into lens ring (must be in Quick Start mode) perfect for capturing any unexpected photo opportunities
• Motion Panorama 360 for seamless 360-degree panoramic shooting
• Manual pop-up flash with a range of 7 metres
• High-contrast and wide viewing-angle 2.8″ 460K dot High contrast LCD monitor that provides excellent view-ability even if you're outdoors in bright sunlight
• Electronic horizon levelling gauge to check the camera is being held on the level, and histogram display to check image gradation
• Four diverse auto bracketing functions for exposure, ISO sensitivity, dynamic range and film simulation
• RAW shooting and in-camera RAW processing (plus SilkyPix RAW conversion software is supplied in-box)
(7) Premium Accessory Line-up
• RETRO LEATHER CASE – BLACK
To perfectly compliment the look and premium quality feel of the X10 camera body, a retro leather "quick shot" case with matching strap has been designed which fits the X10 like a glove. Made out of luxurious black leather it has been created with uncompromising attention to detail, ensuring the ultimate ease of use and practicality.
• LENS HOOD
Precision milled from metal, a lens hood with adapter ring will be available. The adapter ring is also compatible with commercially sold 52mm filters and lens caps.
• TTL FLASH
Compatible with Fujifilm's EF-20 (Guide No.:20) and EF-42 (Guide No.:42) flash guns.