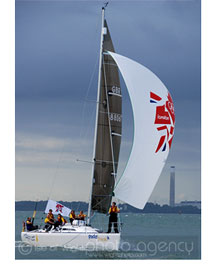 BT the official communications services for the Olympic Games are running a photography competition in association with Amateur Photographer magazine.
The competition is titled 'The Spirit of the Olympics' and although the competition will have ended before the games begin, they believe there are ample opportunities to capture the spirit of the Olympics before they start.
The images obviously do not need to show the games, but rather entrants must use their imagination to explore the Olympic theme and what it means to Britain and the rest of the world.
Images uploaded here can range from street parties, Olympic flags, Olympic Stadiums, athletes practising their skills or torch bearers running through your town.
BT is offering three AP readers the opportunity to win this amazing selection of prizes:
You could win:
•Two tickets for the London 2012 Olympic Games**
•BT broadband free for a year – worth over £320
•Two tickets to the UK Picture Editors' Guild Awards Gala Dinner***
•Entry into the BT Spirit of the Olympics category of the Picture Editors' Guild Awards 2012
For more details click here  AP external website link.
Photo of Olympic Yacht Spinnaker Copyright Isle of Wight Photo Agency.