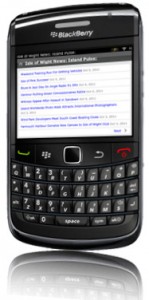 IWDIG have launched many internet friendly and digital photographic initiatives, over the last year, and now we have the only mobile phone friendly photography club website on the Isle of Wight.
Now mobile smartphone and device users can find their way around the website easily accessing all of the links and read all the content with ease.  A recent initiative launched, in August, ensured regular mobile phone text alerts are already being sent to IWDIG photographers along with newsletters and updates. 
Ever vigilant that visitors to our website were not just viewing the IWDIG on their Laptops and Pc's but are accessing us on iPhones, android devices or Blackberries, we have installed a new mobile application this week.
In releasing this new initiative, we are using the latest technology to make our news and information accessible to all of our website visitors on the Isle of Wight and beyond.
To access the IWDIG on the go… all you have to do is enter our easy to remember url: www.iwdig.org.uk into your mobile smartphone and it will automatically detect and provide optimal viewing on your mobile device.
As the title suggests we are already Social Media  friendly, you can follow IWDIG by clicking on the various links below on:
To access weblinks click on bold text. If you require any further information please feel free to email the IWDIG using the contact form above.